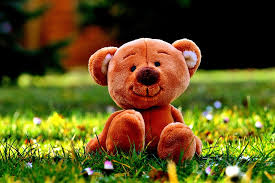 Many families will be getting lots of new toys this Christmas, but what about all those old toys clogging up cupboards or laying un-played with on the top shelf? Why not spread goodwill this festive season and recycle unwanted toys by donating them to charity.
The Forest Recycling Project and Hackney Council are teaming up to run 'RePresent', where pre-loved toy are collected at venues across Hackney between Tuesday 2 January and Wednesday 31 January 2018.
Simply bring along used toys and they will be gifted to children receiving hospital treatment through Homerton Hope, as well as reaching children through the London Community Rehabilitation Company, the British Heart Foundation and women's refuges.
Marianne Hill, Senior Nurse for Children's Services at Homerton Hospital, said: "We are delighted to be involved with this project and to be receiving any toys which are used in the playroom by our young patients as they recover in hospital."
Last year the scheme collected hundreds of donations, which weighed over 1.5 tonnes, and this year we hope to get even more. Simply make sure any old toys being donated are in a good condition and are fit to be shared with other children. Toys can only be donated to libraries in Hackney:
Stoke Newington Library, 184 Stoke Newington Church Street, N16 0JS
Dalston CLR James Library, Dalston Lane, E8 3BQ
Stamford Hill Library, Portland Avenue N16 6SB
Hackney Central Library, 1 Reading Lane, E8 1GQ
Clapton Library, Northwold Road, E5 8RA
Shoreditch Library, 80 Hoxton St, N1 6LP
Homerton Library, Homerton High St, E9 6AS