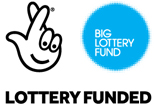 Get involved!

Does volunteering interest you? Are you looking to help out in your local community? Or get some experience of working with an environmental charity? Or simply looking for an opportunity to get back on your feet and the chance to meet other people?
We've got a variety of green sustainability related activities across Waltham Forest. Have a look!
Opportunities:
Carpentry & Woodwork – Based in our yard in Bakers Avenue, we are offering the chance to gain some basic woodwork and carpentry skills, including sawing and sanding scaffold boards and building shelving, benches and planters. Tuesdays and Thursdays.
Fabrics Pathway – We've begun a wonderful new pathway, upcycling fabrics. So much perfectly good fabric is sent to landfill due to the whims of a changing fashion industry. We step in to rescue the metres of fabric and recreate it into wonderful designs. If you are interested in learning sewing and textiles skills, or have a creative inner spirit – get in touch! Wednesdays and Fridays.

Paint & Warehouse Assistant – The warehouse is where it all happens & is a vital component of supplying the shop. Volunteers here help mix, sort and quality control the paint stock, as well as assisting customers who come to buy direct. Tuesdays to Thursdays.
Conservation Volunteer – With our partners, The Conservation Volunteers, we offer a chance to maintain and improve the wildlife habitats of the parks up in Chingford, Waltham Forest, as well as meeting new people and get some exercise. Wednesdays 10am – 1pm and Fridays 11am-2pm.
Duration:
Depending on your interests, the placements will last up to 3 months in total and will be part-time hours of 1 to 3 days weekly. But we understand that life happens and we are flexible.
Benefits:
This is a great opportunity to learn and experience different green jobs and sustainable activities, as well as meeting new people in a safe environment. We are happy to provide references and signposting to other projects you might be interested in afterwards. We can provide £3 a day
To apply send this Volunteer Application Form  at info@frponline.org.uk