Having recently lau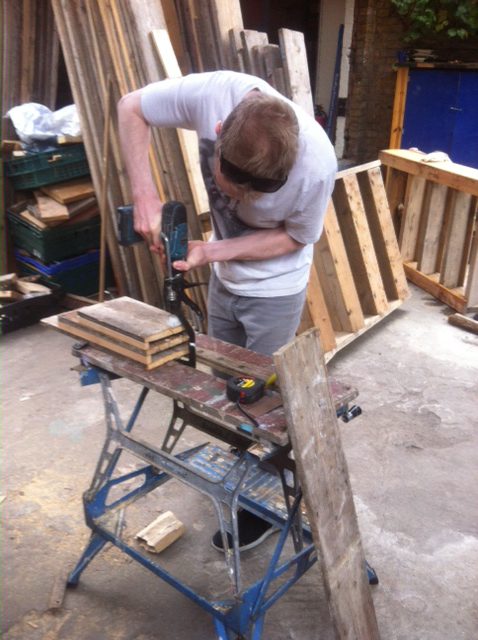 nched our new volunteer carpentry pathway, the backyard is already super busy and productive. Aside from creative exploits with upcycling furniture and new designs with reclaimed scaffolding boards, we're also giving a helping hand to nature and bats in particular – by building bat boxes. In fact, our bat boxes were on display at the Natural History Museum's 'Lates' this past Friday 25th August, in partnership with the Bat Conservation Trust. Fame!
So… what exactly are bat boxes? Well, they're artificial roosts designed to encourage bats into areas where there are few roosting sites. The aim is to make a space that mimics that which is between a tree trunk and its bark; an ideal bat nursery. That's why the space in a bat box at first appears to be very narrow, especially when you're used to seeing a comparatively spacious bird box.
You might wonder why you need to build a bat house. Why can't the bats just find a nice tree? That is the challenge for many bat species as forests are cleared. Ideally they would live in a natural home but we build bat houses to help those who can't find space in a forest.
Our bat boxes are handcrafted by our volunteers as part of the Big Lottery funded project "Waltham Forest Foundations". We aim to deliver environmental benefits and promote social inclusion for vulnerable adults and community members. The bat boxes are selling for £10 and they're available now in our Bakers Avenue shop.