We are unveiling a new paint membership for community organisations The scheme will see all reclaimed paints now included within the new membership.  This allows you to choose from 100s of different colours and various types of paints.
We stop reusable paint from reaching landfill and give it a new lease of life by distributing it to the local community to brighten up their living space.  Once the paint is collected from recycling sites, it is sorted, quality-checked, re-mixed if need be, and sold as a green low-cost alternative to new paint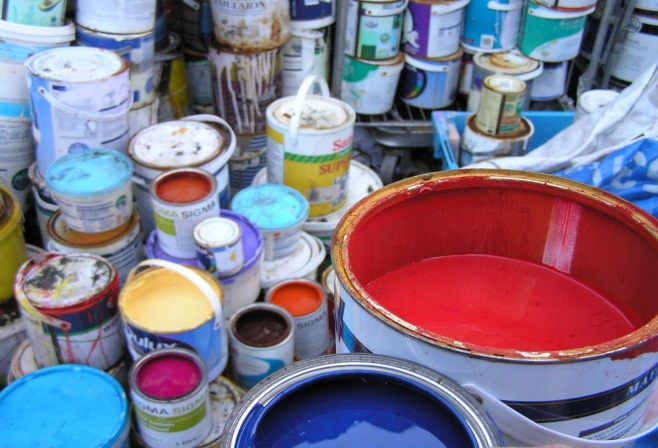 How to join:
We currently offer a two tiered paint membership.
| | |
| --- | --- |
| Option 1- £35 for up to 50 litres of reclaimed paint | |
| Option 2 -£50 for up to 75 litres of reclaimed paint | |
To join the membership scheme please fill out the membership form and please contact paint@frponline.org.uk, or call 020 8539 9076
Why join?
Demonstrates your organisation's green credentials and commitment to sustainability

Can save up to £500 compared to buying new paint

Helps FRP to continue to divert perfectly reusable paint from going to landfill

Easy access to a range of paint types such as emulsion, gloss, varnish etc and 100s of different shades of paint
Why not read our case studies to see how other organisations have benefited from our membership scheme.
We are interested in working with any type of organisation – please contact us to discuss your requirements.
FRP also have a range of membership options and services available for Social Housing Providers.  Contact us on paint@frponline.org.uk or call 020 8539 9076 to find out more.