Forest Recycling Project (FRP) has unveiled the first of their three street art murals in Waltham Forest as part of their Colour the Capital Project.
In partnership with Global Street Art the mural was created by renowned Italian street artist Huntoland whose unique style and abstract workings were expressed throughout the piece.  A long-time London resident, his style as 'graffiti cubism' Hunto's mural is based on an interpretation of the 'three graces'.
The mural located at the corner of Elmfield Road was a welcomed addition to the upcoming area with passers-by and residents thrilled with the outgoing and colourful design.
Our third mural was a fresh new collaboration featuring artists Spore and Macism created near the old Kent Road at the rear of 233 old street. Some of their previous work was featured on the walls project courtesy of Global Street Art click here for more info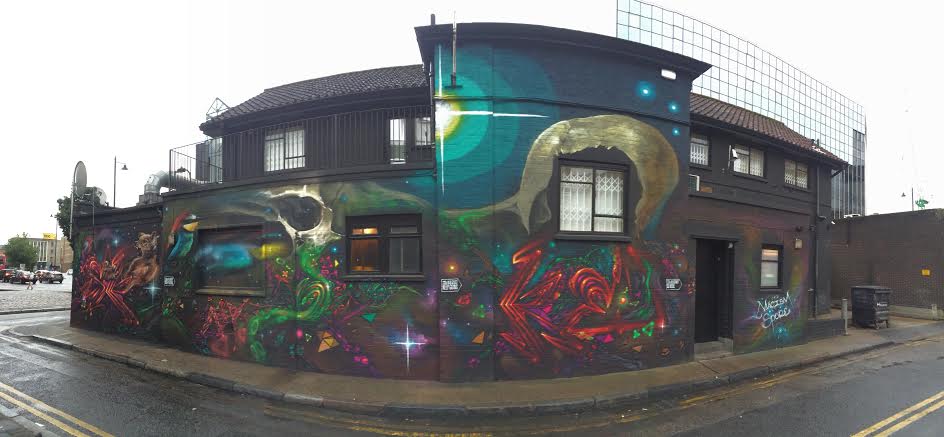 The Colour the capital project will aim to create 9 street art murals across 3 London boroughs one of which includes Waltham forest.