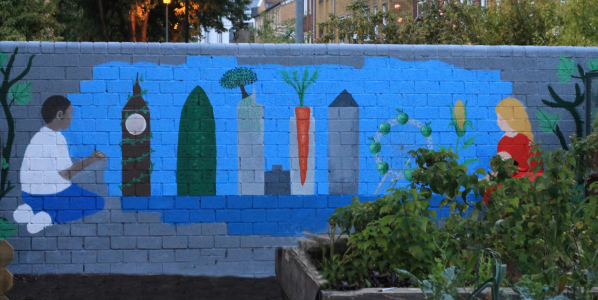 Residents gave us their ideas and drawings through a consultation and a design was agreed. The final design included portraits of two of the young gardeners who help out on the Estate's community garden.
Working with local artists Emma Scutt and Alice Cunningham and paint from our project that has been saved from going into landfill we transformed a wall on the Rhodes Estate in Hackney.
Thanks again to all involved and the hospitality of the people living on the estate, who made us feel very welcome and fed us hot drinks throughout the day. We hope you enjoy the finished painting!