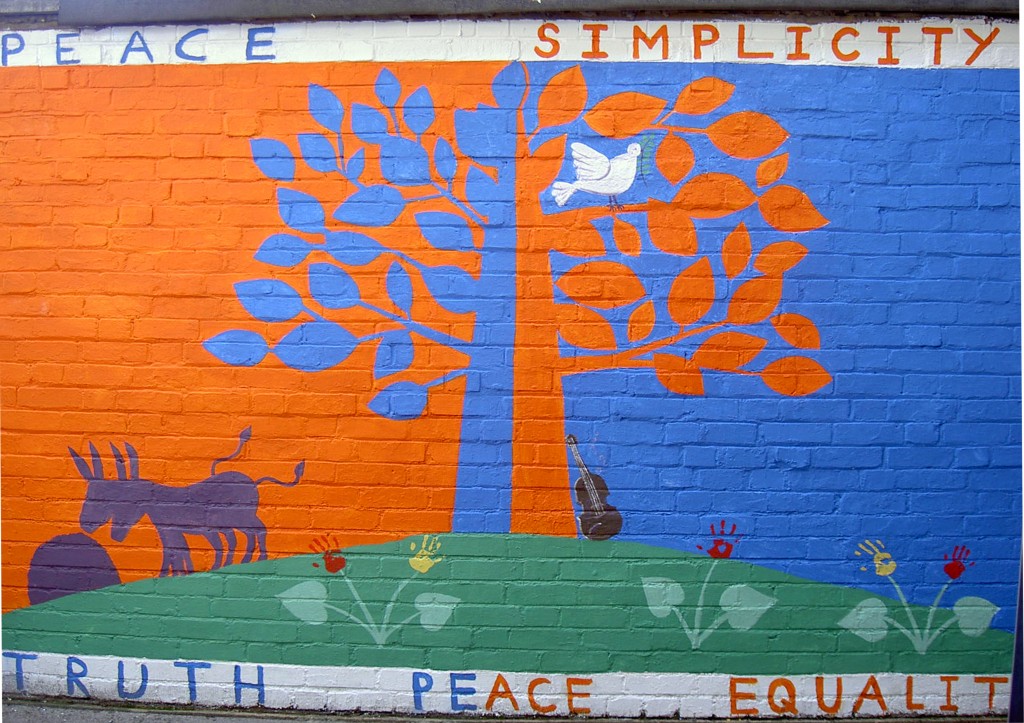 Local artists Emma Scutt and Alice Cunningham fought the rain and hail to paint this mural. Seems ironic when painting simplicity and peace while diving in and out for cover from the elements. All in all it all worked out well and everyone was very happy with the final result.
Special thanks to Simon from the Quaker Meeting House for looking after us so well and helping the project to be completed on time.
Thanks for the (painty) helping hands lent by the kids who use the meeting house too.
A wonderful celebration of what added good can be created from using paint once destined for landfill to support a community to improve their space, thanks to the The Paint Place.