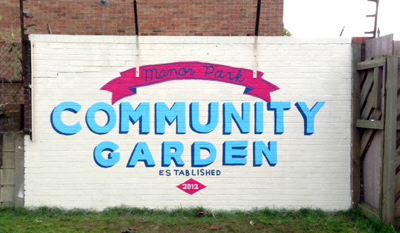 Thanks to The Bread Collective for working with the local residents at Manor Park to realise their ideas in the form of a fantastic mural on the wall of the new community garden site in Newham.
The Paint Place supplied all the paint and again this project is testament to what can be achieved by working with the local community, re-using paint destined for landfill and some creative hands and minds, all in a days work for FRP!
Thanks again to all involved!