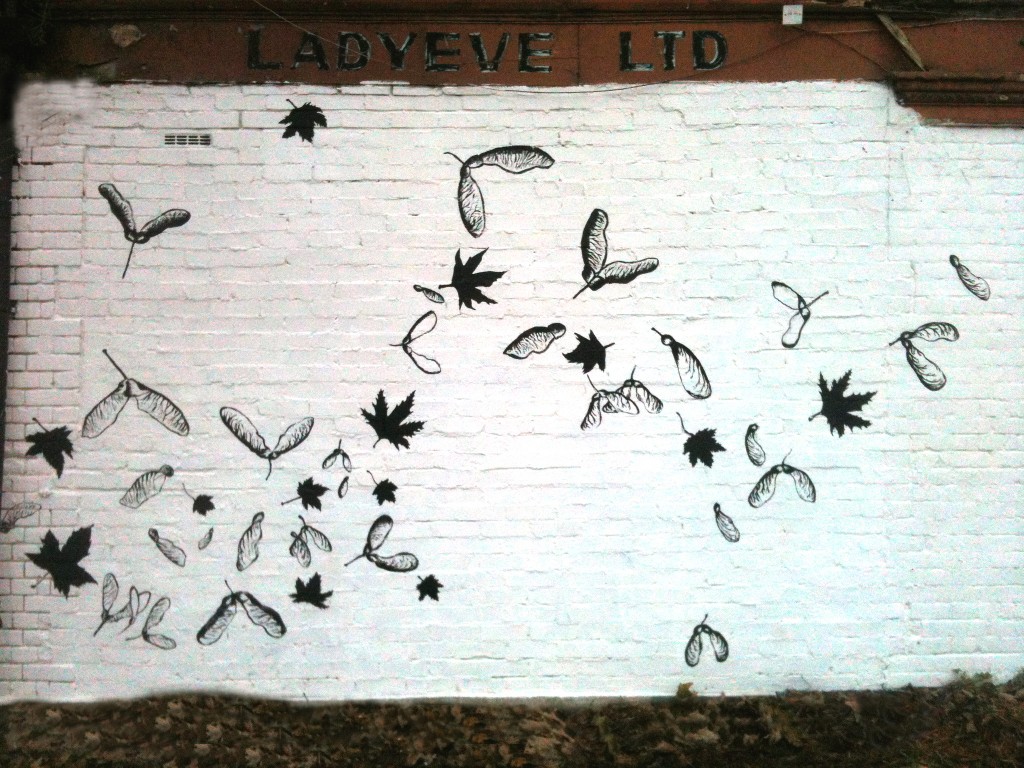 The final mural as part of our Groundwork London Transform project was for the E5 Bakehouse community garden in Hackney.
Local artists Alice Cunningham and Carrie Watkins produced this design after a brief from the group working on the community garden around what the site meant to them and the sycamore tree that is already on site.
The artists got a lot of interest from the passers by at this busy location and hope the re-use paint message supported by The Paint Place was spread far and wide after this beautiful example of what can be done with paint that has been saved from going to landfill.
This was the last in the series of 11 murals we have painted through this Groundwork project, it has been such a pleasure and success to work with all the groups and artists and we have been contacted by more sites than we have time to paint so we will be looking for more funding to support this work and continue to paint the town red, green, blue, orange…
Thanks to all involved for your hard work and enthusiasm.